The Resident Experience is Our Primary Focus
Our spacious, well-appointed center is designed to enhance resident experiences – from their living spaces to how we provide services. On-going evaluations of our day-to-day operations help create a journey to our culture change movement.
Person-Centered Care
Oak Haven has been re-designed to complement our philosophy of person-centered care. A $4 million dollar addition and renovation has doubled the square footage and enables us to provide care in a building that makes residents feel at home. The design features four neighborhoods. Each neighborhood has a kitchen, which allows residents to dine in their neighborhood. Each neighborhood includes outdoor space. Nurses stations have been replaced by team rooms. And resident rooms are among the largest in the state.The person-centered care philosophy extends to operations. Overhead pages and thick medical charts have been replaced by pocket pagers and less intrusive electronic medical charting systems. We honor natural awakenings. Oak Haven Community Care Center doesn't have "bath times" or "meal times". Residents have the choice of when they want to bathe or eat – just as they did at home.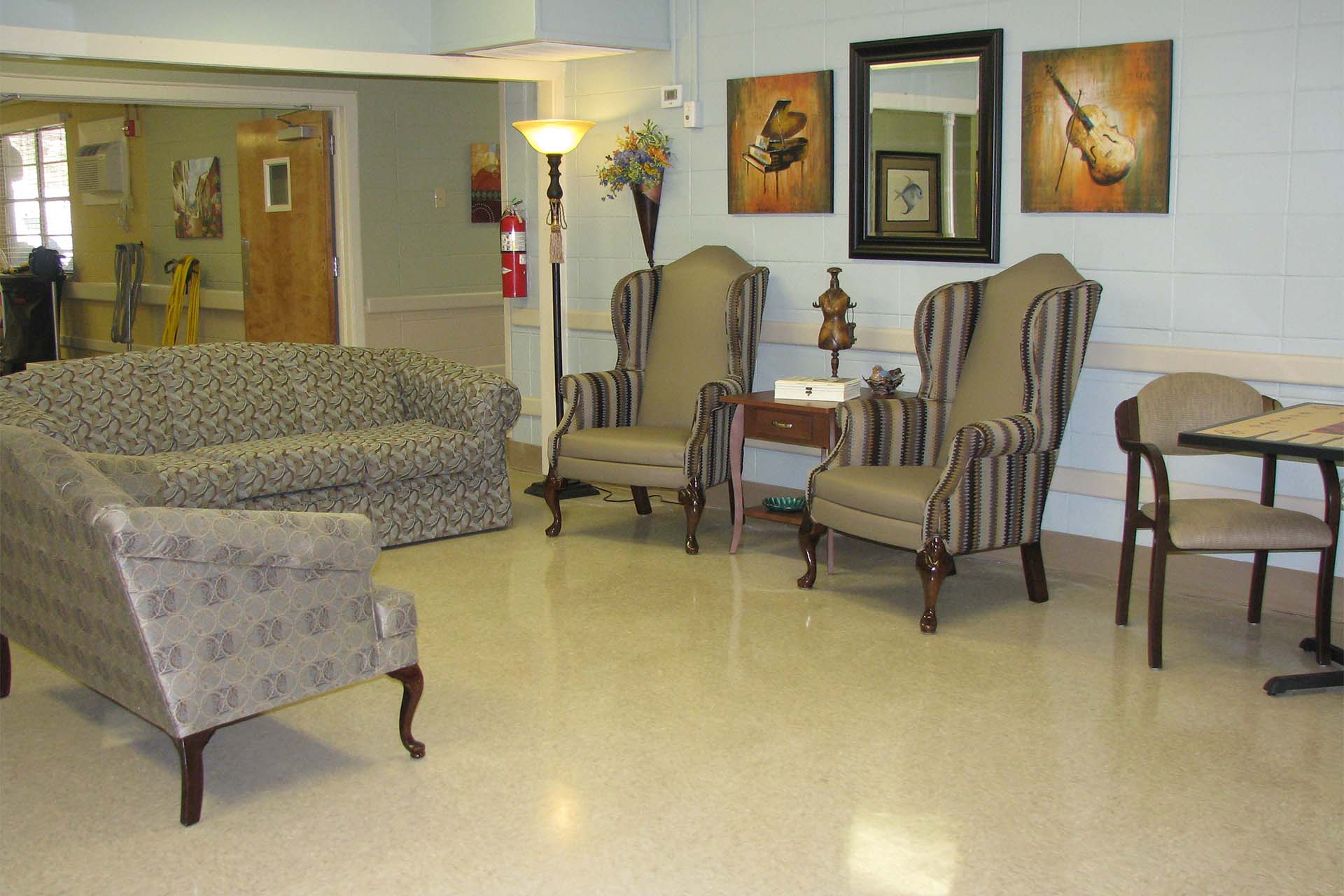 About Oak Haven Community Care Center
Take a Virtual Tour
Our Team
Oak Haven Community Care Center is proud to employ talented, caring leaders who bring tremendous value to the experience at our facility.
Donna Lee Beaubouef, Administrator
Jennifer Gauthier, Director of Nursing
Elizabeth Strahan Anderson, Marketing Director
Join Our Rehab Graduates
A PROVEN RECORD OF REHAB TO HOME SUCCESS
Keep Up to Date with Oak Haven