Our Centers
Buildings that Support Choice and Relationships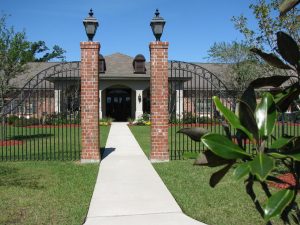 The investments in our centers are easy to identify. CommCare has built seven new centers that replace older buildings. Two buildings have undergone extensive renovations and additions, which added significant space for residents. Three buildings have undergone complete renovations. Looking deeper into the design of our newer buildings gives a glimpse into the bigger philosophy of person-centered care.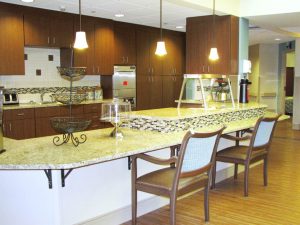 Our newer buildings are designed with the individual in mind. These buildings have neighborhoods or households, which help foster a sense of home and community. These smaller spaces have their own kitchens, dining rooms and common areas that help build relationships.
A Philosophy that Honors Choice
But the physical building isn't the beginning. Person-centered care begins with a philosophy – a philosophy that honors individuals and their wishes. One of the foundations of person-centered care is consistent staffing. Consistent staffing builds relationships with residents. Caregivers truly get to know residents and are sensitive to any changes experienced by the resident.
The journey of person-centered care continues with choices like natural awakenings, when to eat, access to refreshments at any time and even to pets. Each center is at a different point in the journey – identifying areas that are most important to residents and staff.
We are dedicated to continuing this journey and invite you to follow us or even join us as we continue our progress.
To learn more about facility location and culture change, search for a nearby facility using the form in the sidebar, then click on the highlighted facility in yellow below.