Skilled Nursing & Rehabilitation with a Person-Centered Care Philosophy in a Newly Designed Center
Lake Charles' newest skilled nursing & rehabilitation center is part of CommCare, a Louisiana-based non-profit. Our vision is to provide transitional care that many need after an illness or injury to ensure a successful transition home, as well as traditional long-term care, but to do so in a manner which respects and celebrates the individual.
From the moment visitors walk in the door, they will notice that Calcasieu Community Care Center is different, but the difference goes much deeper than the physical plant. The resident is the focal point by design and philosophy.
Four households, each with a kitchen, dining area, living area and outdoor space, place the resident at the center of operations and ensure they have easy access a variety of spaces. The common area is surrounded by private rooms, each with a private bathroom and bath. Households have their own front porch where residents can enjoy outdoor space and visitors may enter through the front porch or main entry.
Staff are dedicated to individual households and are encouraged to dine with residents and join them in activities such as cooking a favorite dish. This interaction fosters an atmosphere where staff become extended family and really get to know residents, their likes, dislikes and allows them to notice any changes more quickly.
Common areas abound from the intimate to the spacious. At the café residents and their guests may help themselves to coffee, cappuccino, beverages and soft serve ice cream – a favorite of the grandchildren!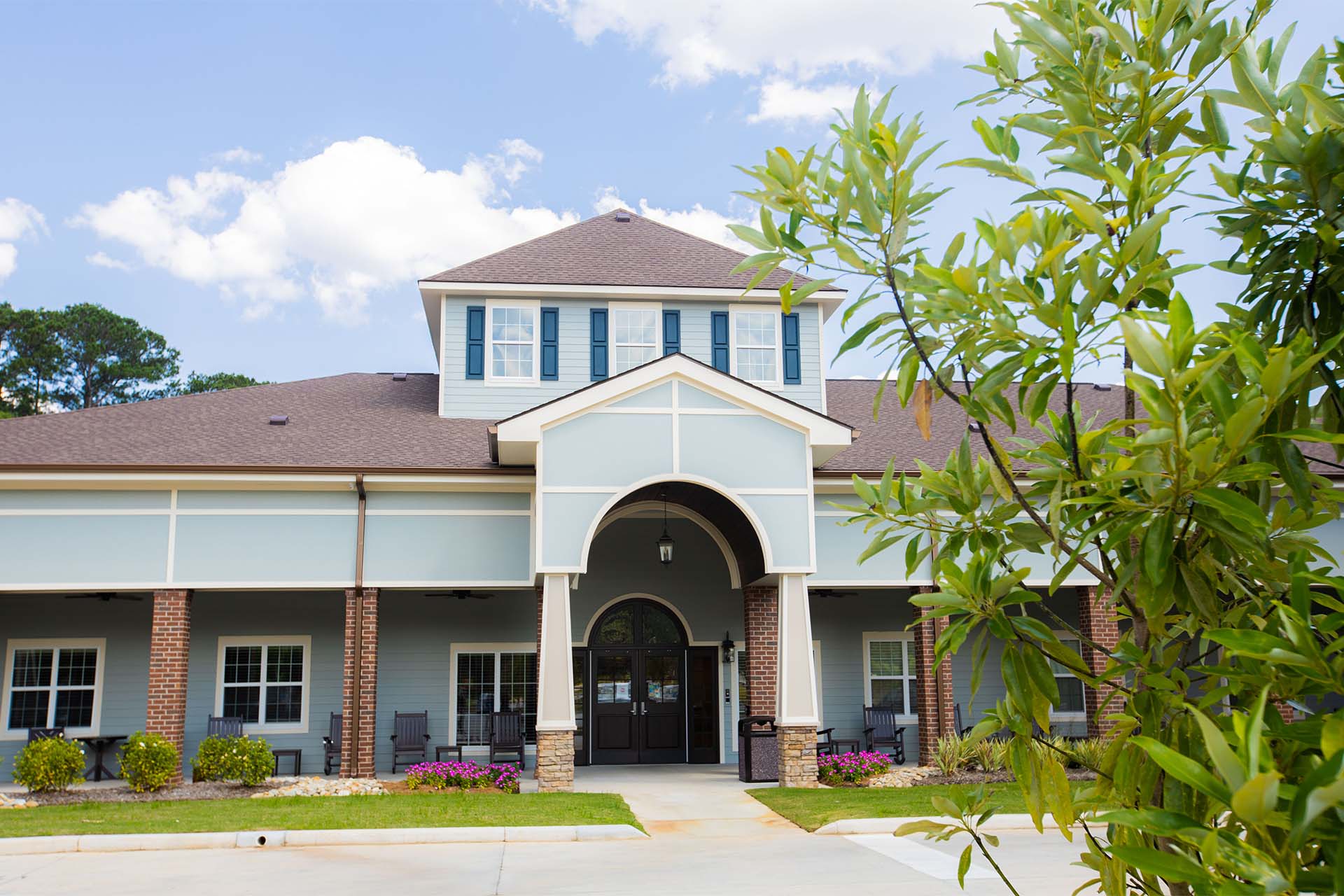 Calcasieu Care Center is proud to employ talented, caring compassionate leaders who bring tremendous value to the residential expierence at our facility
Mary Demarie – Administrator
About Calcasieu Community Care Center
Frequently Asked Questions
A. No. Calcasieu Community Care Center is licensed by the State of Louisiana as a skilled nursing and rehabilitation center. We offer long term care as well as rehabilitation necessary for individuals to regain strength, endurance and skills to return home successfully.
A: Calcasieu Community Care accepts Medicaid. Medicare, some insurance as well as private payment. Contact our account manager who can help you understand your benefits and coverage.
A. Calcasieu Community Care Center offers physical therapy, occupational therapy and speech therapy that help individuals gain function and ability after an illness, injury or condition. While we also provide long term care, many people are able to complete rehabilitation and return home successfully.
A. No. Calcasieu Community Care Center provides both traditional long term care and skilled nursing and rehabilitation services.
Join Our Rehab Graduates
A PROVEN RECORD OF REHAB TO HOME SUCCESS
Keep Up to Date with Calcasieu