Our Community
Located across from West Jefferson Medical Center, Wynhoven Community Care Center offers both short term transitional care as well as traditional-long term care. The tenure of our staff facilitates close relationships between staff and residents resulting in an intimate, home-like environment. Visitors often comment on both the cleanliness and friendliness of our close-knit community.
While the dining hall is at the center of Wynhoven's seasonal soirees, holiday partiers and Mardi Gras ball, residents also enjoy our manicured courtyards, the beautiful chapel, salon, library and more intimate common spaces.
We invite you to visit or volunteer and experience our community first-hand.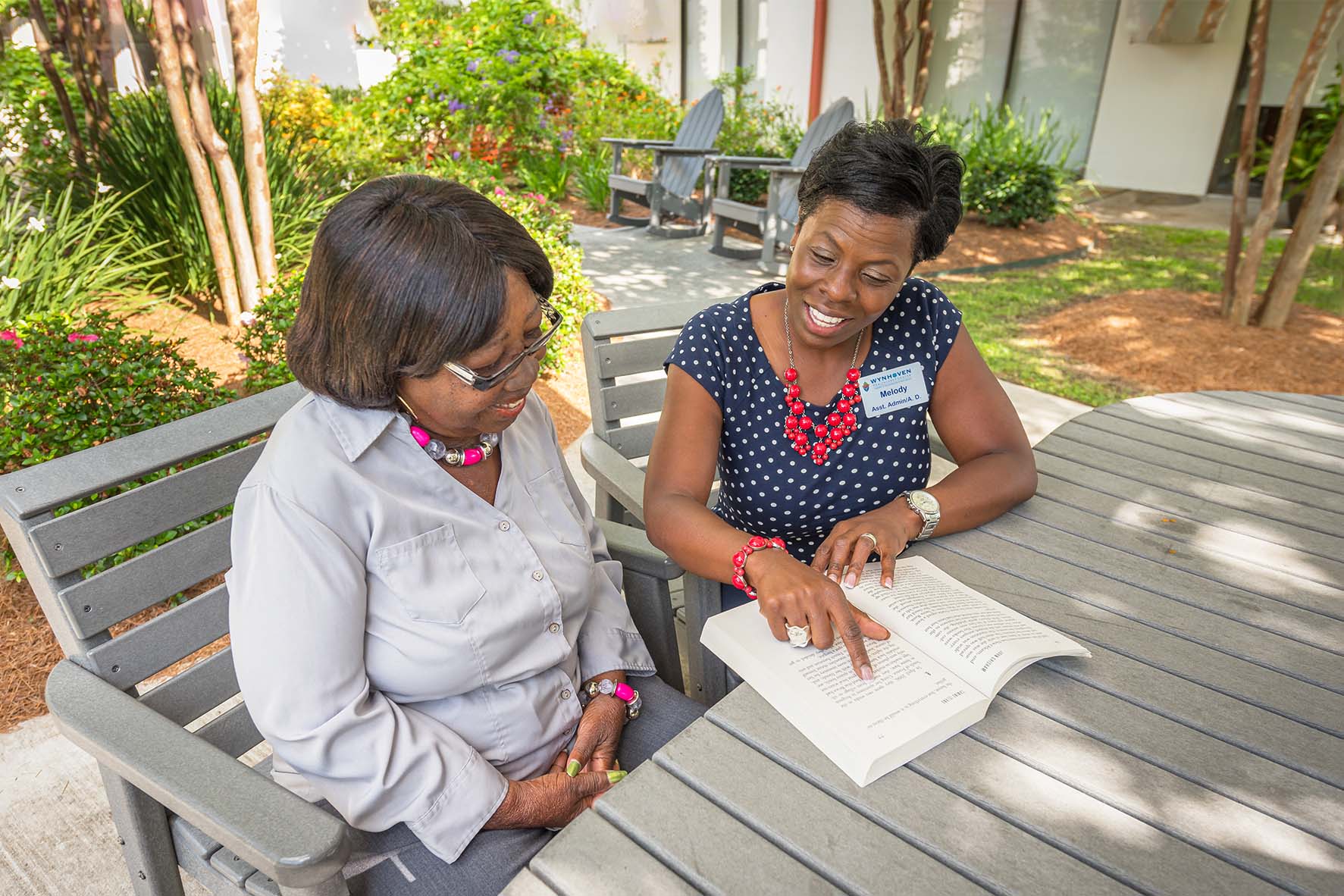 Our Team
Michelle Matthew, Administrator
Julie Smith, Director of Nursing
Takisha Wright, Admissions Coordinator
Colette LeBlanc, Marketing Director
About Wynhoven Community Care Center
Keep Up to Date with Wynhoven Community Care Center