The Resident Experience is Our Primary Focus
Our homelike, well-appointed center is designed to enhance resident experiences – from their living spaces to how we provide services.
At Baton Rouge Health Care Center, we embrace the diversity of the stories and interests of our patients. We believe therapy and care should reflect this individuality and cater to each patient's preferences and functional goals through engaging therapy activities specifically designed for each patient.
Person-Centered Care
Our newly renovated center features spacious resident rooms, common areas and outdoor space that helps foster a wide variety of interests and needs. The renovations help support in form our philosophy of person-center care that sets us apart and guides the way we serve residents. Our focus on the individual means that we honor choices such as preferences for sleep, waking and bathing. Our dining experience offers choice and our amenities include a refreshment bar with drinks, coffee, soft serve ice cream and cookies that residents can enjoy at any time.
Caring for the whole person means that families and friends are integrally involved at Baton Rouge Health Care Center, helping to maintain relationships and connections to the community. Activities, visitors and volunteers of all ages bring a vibrant atmosphere to our center.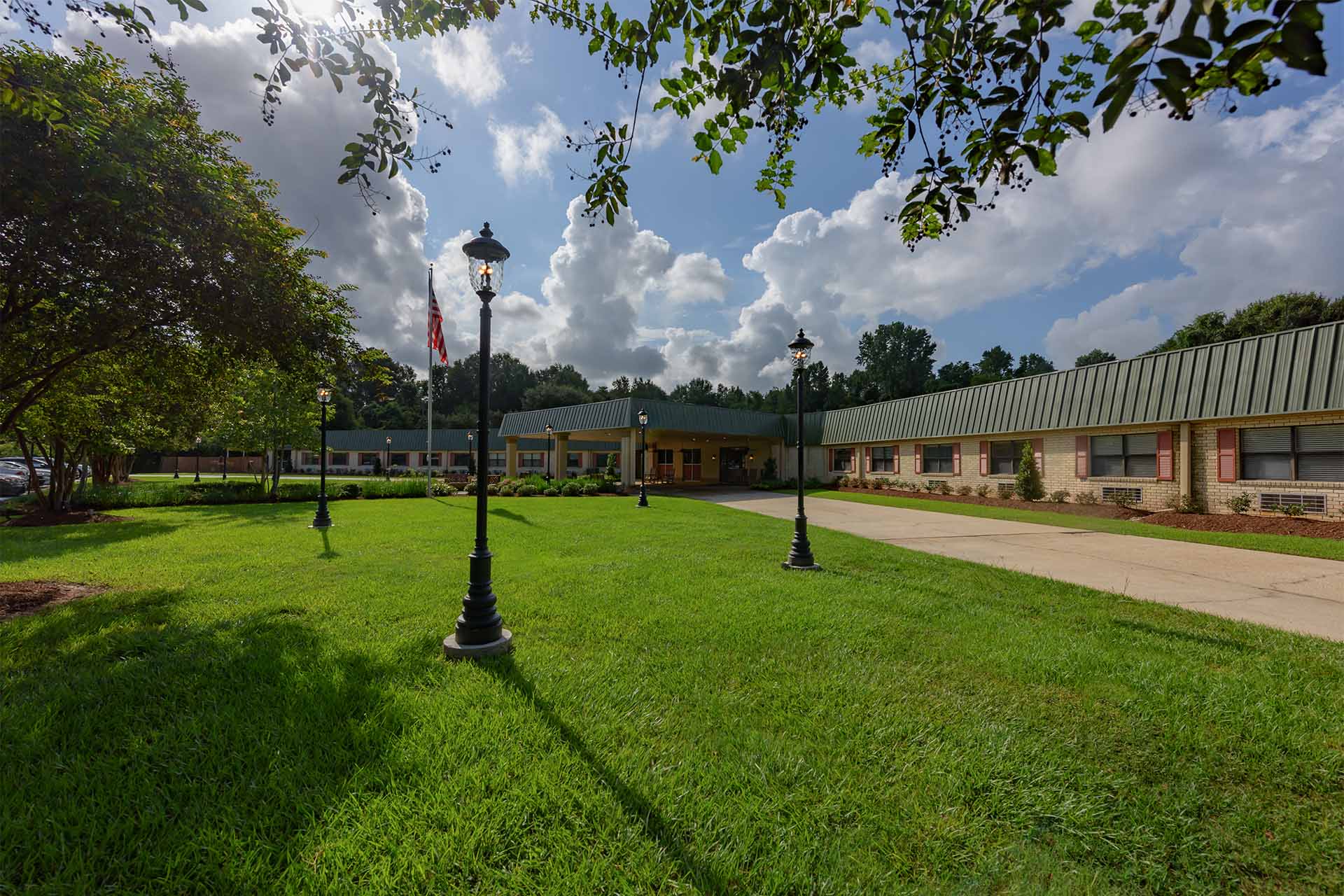 Our Team
Baton Rouge Health Care Center is proud to employ talented, caring compassionate leaders who bring tremendous value to the residential experience at our facility.
Charles Barber, Administrator
Lori Kuhn, Director of Nursing
About Baton Rouge Health Care Center
Join Our Rehab Graduates
A PROVEN RECORD OF REHAB TO HOME SUCCESS
Keep Up to Date with Baton Rouge