Who We Are
In 1994 CommCare® Corporation acquired and began operating 12 skilled nursing and rehabilitation centers. Over time the post-acute division grew to include the operation of 18 skilled nursing and rehabilitation centers, hospice and home health services, and two senior living communities offering independent, assisted and memory care.
What is important to you is very important to us. That is why we believe in providing care that includes not just health, but dignity, respect, and compassion. Care that meets the individual needs of residents in the most comfortable, home-like environment.
As a 501(c)(3) non-profit corporation, we consider residents and the communities we serve to be our shareholders. We invest in their needs and the needs of our staff and facilities to ensure that we continually meet our goal of quality care and comfort.
Board Members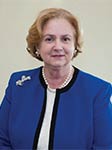 Dr. Patricia Prechter, BSN, MSN, EdD currently serves as Dean of the University of Holy Cross's College of Nursing and Health Sciences, having served as Associate Dean for Professional Studies, Associate Vice President and Dean for Academic Affairs, Interim Provost and Provost.
Dr. Prechter comes to Commcare's Board of Directors, not only with clinical knowledge and experience, but with a history of service to her community and to her country, In addition to the many community organizations to whom she has lent her time and talent, Dr. Prechter served for more than 29 years as Deputy Commander of Louisiana's National Guard's Medical Command and State Chief Nurse, and she also served our state during Hurricane Katrina as chief nurse at The Superdome.
"I am pleased to lend my expertise in nursing to assist CommCare in continuing the quality health care services they are delivering today," said Dr. Prechter. "CommCare believes that care should always include not only care of the physical needs but also respect, dignity and compassion for the individual – values that I firmly believe in. I look forward to supporting that mission."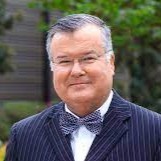 Wayne Plaisance joins the CommCare Board of Directors after dedicating more than 23 years serving non-profits, including post-acute care, higher education and Catholic charities.
After beginning his healthcare career in Baton Rouge as President and CEO of Ollie Steele Burden Manor, a skilled nursing facility under the umbrella of St. Francis Missionaries of Charity, Mr. Plaisance joined Catholic Charities of the Archdiocese of New Orleans as Chief Financial Officer.
After moving to Our Lady of Holy Cross College as Vice President of Finance and Operations, he later returned to the health care profession as Chief Executive Officer of the Notre Dame Healthcare System. In that capacity, Mr. Plaisance brings extensive knowledge in the post-acute healthcare continuum, where he was responsible for the operation of skilled nursing facilities, assisted living, home health and hospice in the Greater New Orleans market.
"I am pleased to join CommCare Corporation's Board of Directors," said Mr. Plaisance. "With my background with a non-profit, mission-based healthcare organization, it is rewarding to have the opportunity to lend my knowledge and experience to help continue to advance CommCare Corporation's mission to be an innovative leader in the development and delivery of quality health care services, and to be committed to a learning environment that attracts and develops dedicated care givers."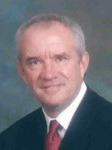 Pastor Mangun brings to the CommCare® Corporation Board of Directors, his passion and commitment to his community, the driving force behind his success.
A pastor for 32 years, Anthony currently serves as Senior Pastor of The Pentecostals of Alexandria. He is the Chaplain for both the Alexandria City Police Department, Louisiana State Police Troop, and Rapides Parish Sheriff's Department.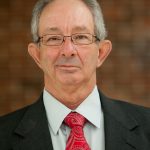 Michael J. Ford brings nearly 40 years of experience in the operation and management of skilled nursing facilities to the CommCare Corporation board. Mr. Ford began as a licensed nursing facility administrator and later was named regional director of nursing centers in Louisiana, Texas, Ohio, Kentucky and Tennessee.
As Director of Operations of Health Care Capital, a company that managed skilled nursing facilities in 14 states, Mr. Ford was instrumental in both the startup and operations of the company. Mr. Ford also brings experience and perspective as partner and COO of three skilled nursing centers in South Louisiana.
"Over the years that I have been involved in the operations of skilled nursing and rehabilitation centers, I have seen many changes. As I join the CommCare board, I am excited to see the vision that this non-profit brings to the profession," explained Mr. Ford. "CommCare is changing the face of skilled nursing and rehab by implementing practices such as building new, state-of-the art person-centered care buildings and philosophies, bringing training and technology to improve experiences and outcomes. I am eager to contribute my experience and knowledge to the mission and vision of the CommCare team."
Mission Statement
CommCare Corporation's mission is to be an innovative leader in the development and delivery of quality health care services, and to be committed to a learning environment that attracts and develops dedicated care givers.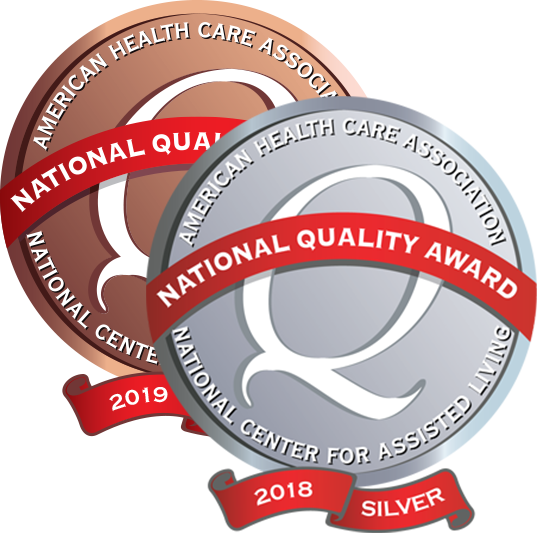 Proud of Our National Quality Award Winners!