From Design to Practice. Experience the Difference of Person-centered Philosopy.
Upon driving up to our center, visitors are struck by the notion that Riviere de Soleil is different. That notion is confirmed as they enter the building into an open reception area and a chapel that is oft used. A walk down the hall and visitors discover an upscale beauty parlor that people in the community patronize. The café' is active with residents and visitors talking over coffee or soft-serve ice cream. As with any good beauty or barbershop, café or coffee house, people are busy sharing the latest news and catching up with neighbors.
A walk further into our community reveals nine households, each with their own sitting areas, dining rooms, courtyards and laundry room. These are considered the residents' households. The households are more private areas, where nurses stations are not front and center. Rather they are located in team rooms so that care is centered around the individual.
This is our journey into person-centered care, where choices of the individual are honored.
We invite you to visit and experience the difference.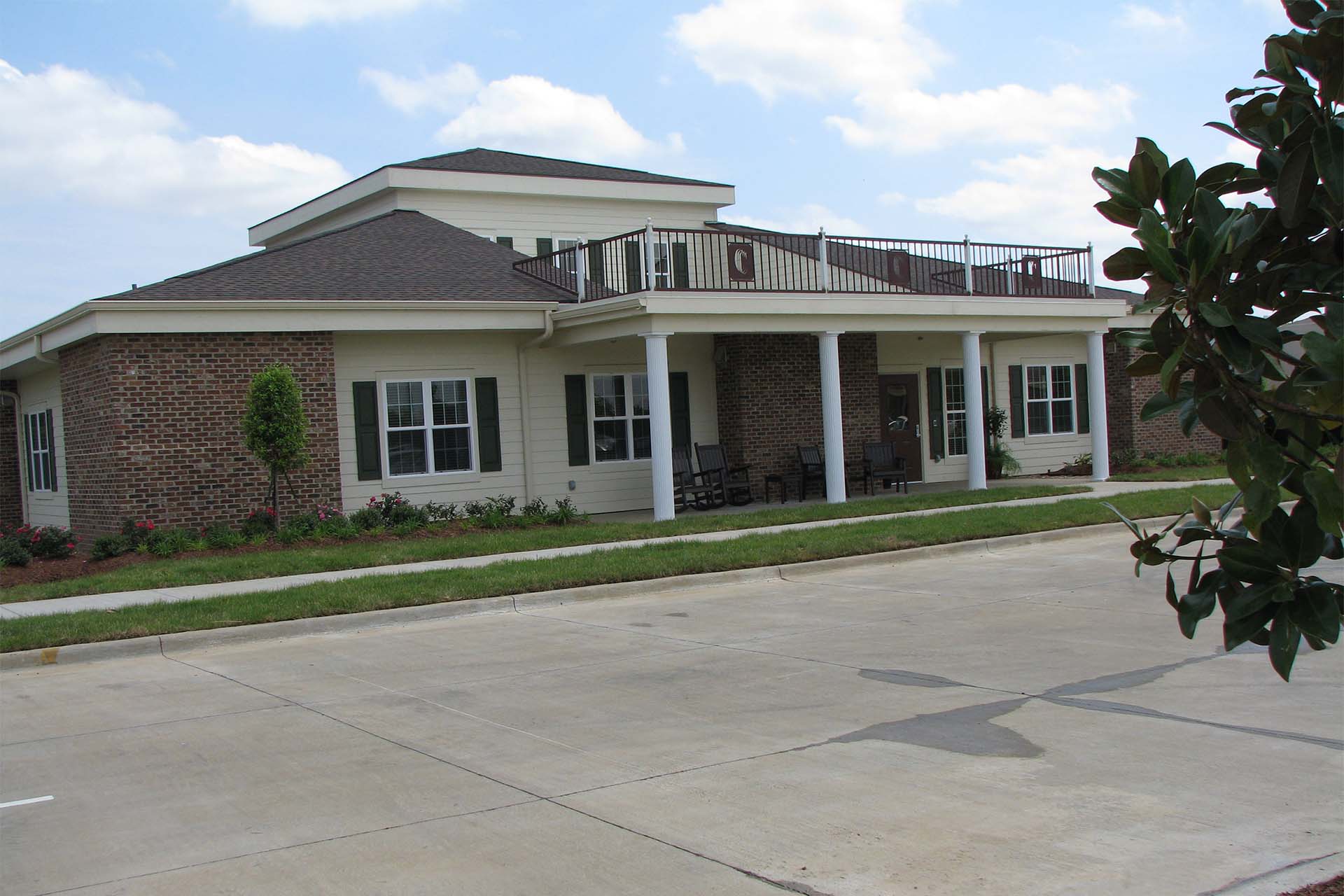 About Rivière de Soleil Community Care Center
Take a Virtual Tour
Our Team
The Rivière de Soleil Community Care Center is proud to employ talented, caring compassionate leaders who bring tremendous value to the residential experience at our facility.
Kasey Masters, Administrator
Julie Gremillion, Director of Nursing
Michael Kyle, Marketing Director
Join Our Rehab Graduates
A PROVEN RECORD OF REHAB TO HOME SUCCESS
Keep Up to Date with Riviere de Soleil